News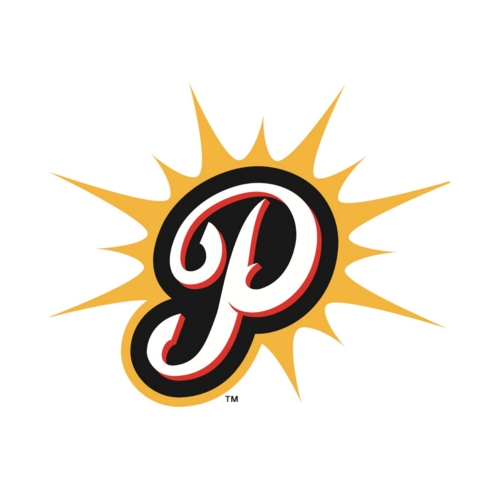 Timely Hitting, Strong Pitching Gets Job Done for Suns over Worcester
PITTSFIELD, Mass.- The Pittsfield Suns needed to score in two innings from Wahconah Park on Wednesday night to win the ball game over the Worcester Bravehearts. Pittsfield saw outstanding bullpen pitching, from Tim Cianciolo in particular who went five innings, giving up just two hits while walking two and striking out six.
The Suns went down in the top half of the second inning on an error followed by a single for Worcester, giving the Bravehearts a 2-0 lead. Pittsfield would respond in a big way in their half of the second inning when Michael Groves grounded out, putting the Suns on the board, followed by a hit by pitch to Alex Aguila. Jackson Appel matched the at bat of Aguila, getting hit by a pitch to force in the Suns third and final run of the inning, taking a 3-2 lead over Worcester.
Pitching dominated the middle innings for both squads, after both teams made pitching changes to start the third inning. Pittsfield's Tim Cianciolo came in relief of Jackson Atwood and threw the next five innings for the Suns without giving up a run. In relief for the Bravehearts came Jack Choate, who would eventually close out the game for Worcester throwing the next six innings.
After being set down in order for the first four innings of Choate's outing, the Suns were able to come up with insurance runs in the seventh inning to further ahead of Worcester. In the seventh, a leadoff single would spark a rally and lead to an RBI single that scored two runs by Alex Aguila for the Suns.

A fielder's choice run would be the only extra run Worcester would score in the 8th, as the Bravehearts were unable to solve Ryan Langford in the 9th inning, giving Pittsfield their third victory of the season over the Worcester Bravehearts. Pittsfield improves to 7-4 on the season, while Worcester drops to 5-6 on the year.
Written by Collin Quinn- Pittsfield Suns Color Commentator